Items 1 to 10 of 18 total
Posted By Suey Hulme
Hello everyone,
Well, I have not written (but trust me I've done heaps of other writing) a blog for a fair while now…lazy Ugne! So, I had a wee spare moment and I thought it best to give a bit of insight as to what I have been upto of late and what is forthcoming for me (and my brand UgneBakes) this Summer …which is yet again bound to be another busy yet exciting time.
The news was finally broken last weekend in one of Lithuania's leading National News Papers about what until last week I just code-named my 'little project' (which is absolutely massive in terms of the amount of work that goes into it) and yes it is true…I am releasing my first European book in Autumn 2016 and have been working on it around the clock, therefore, I may have come across a bit 'quieter' than usual on other fronts as this project is taking many hours of work and subsequently my main focus.
With my publisher being based in Europe it works slightly different than it may do with publishers based in the UK; in that all, the work for my book is done by me personally …there is no team of food stylists and home economists to whom I pass the recipes and go "here you go, get on with it" and then slap whallop bang I is all done with the help of busy bees behind the scenes… I test, bake, style and supervise all my self. This book will containall my own unique and original recipes…all created by my hands in my kitchen …the only other person whom is involved in this great deal is my very taleted up-n-coming Food Photographer Ruta, whom is doing a sterling job in making all look beautifull and eye appealing haha.
Little sneak peak of the contents of the book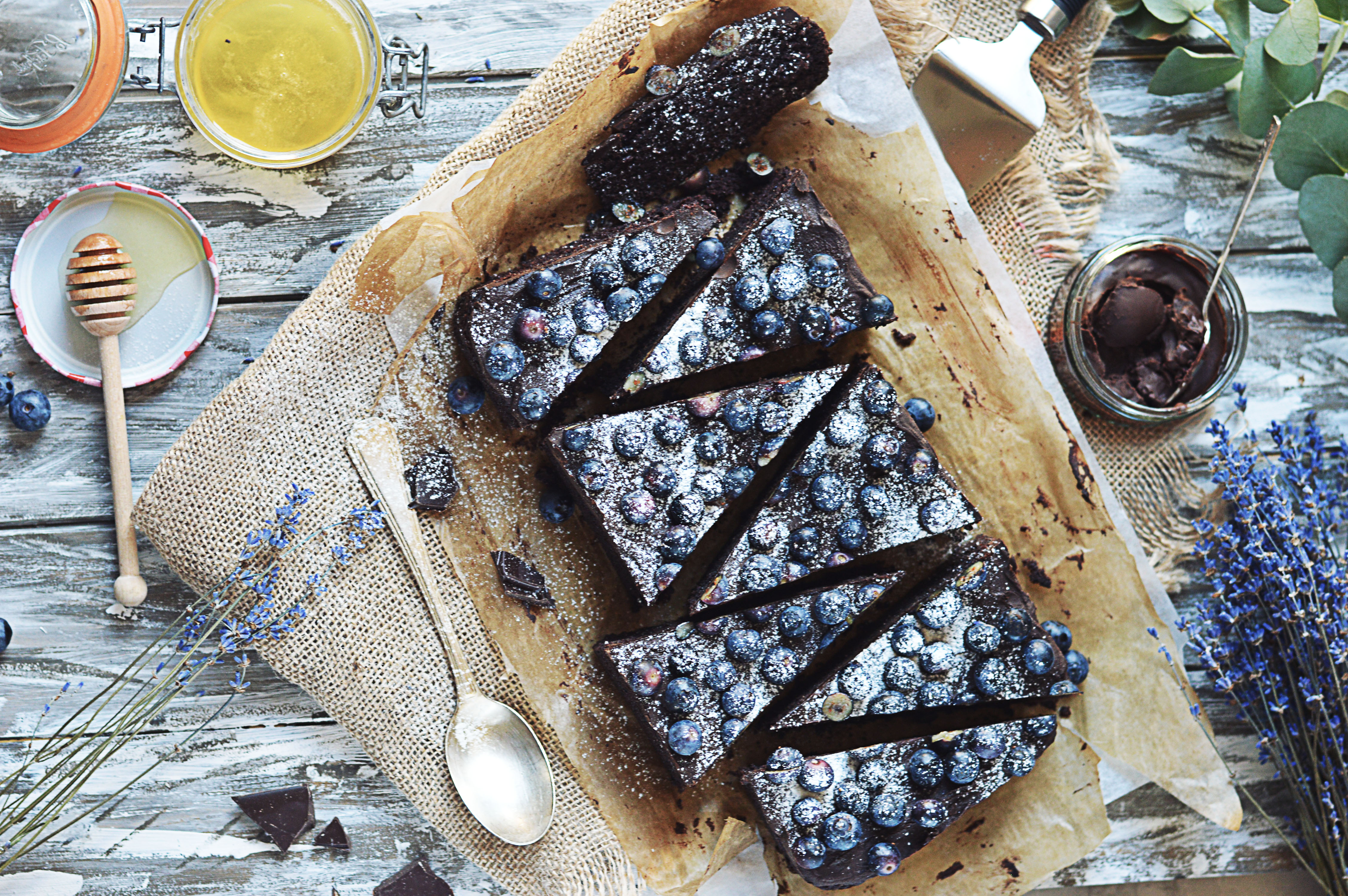 The press release can be found here but its in my mother tongue being Lithuanian:-
http://lzinios.lt/lzinios/Zmones/londonas-skanauja-lietuves-kepinius/22196
A project like this would not be possible without good appliances, equipment, support network and ingredients, so therefore I would like to say a massive thank you to the likes of Range Cookers UK,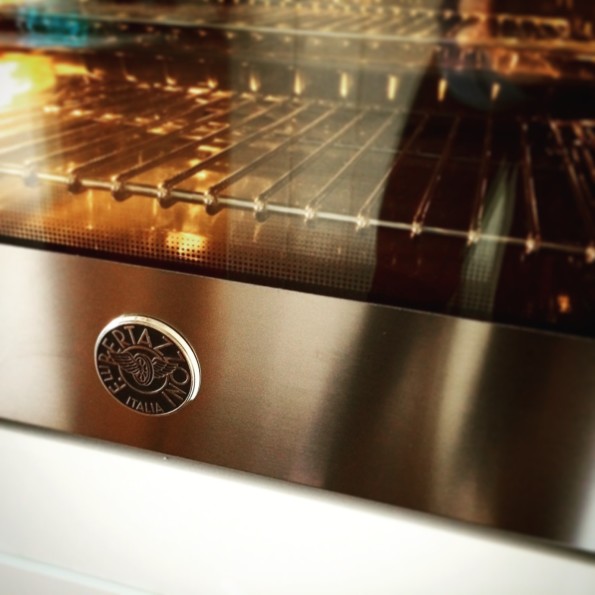 who supplied me with custom made Bertazzonni Oven (in which all my bakes for the book is crafted), Sage appliances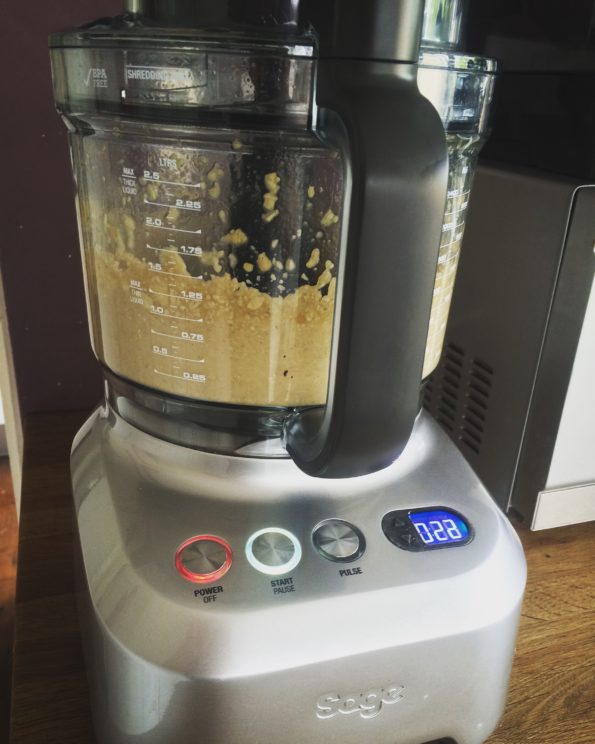 and their wonderful and durable mixers and blenders,
Meridian Foods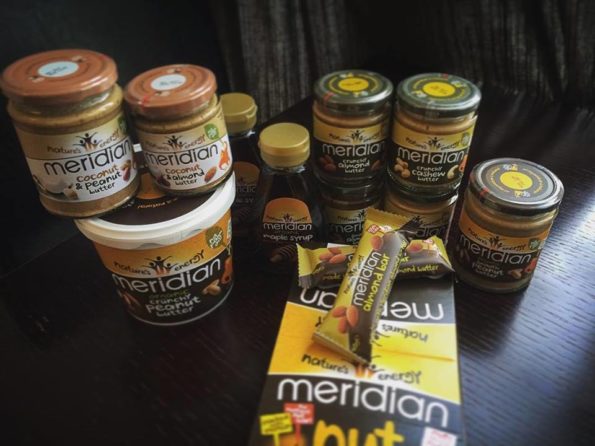 and NRG Fuel Sports Nutrition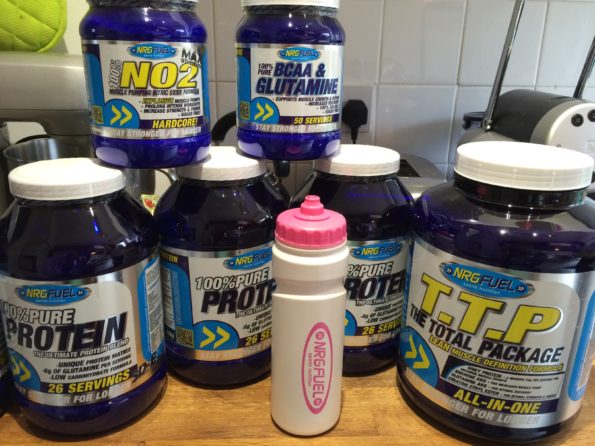 for their continuous support in this project, as many of their products are used in my bakes . Alongside this corr group, there are many others that have and still support me in some way or form so thank you to you all too, too many to mention on here as separates but you know who you are!
On the subject of Meridian Foods you can catch me at their stand E14 at the 'BBC Good Food Show Summer in The City'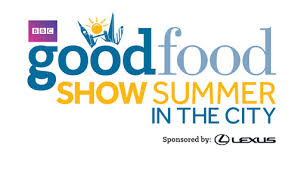 on Saturday 21st May, from 11am to 4pm, where you can sample some of my very latest free from goodies produced with their fabulous syrups and nut-butters. I'll also be around to answer all questions you may have on free-from baking and related so please pop in and say hi, I always love meeting those whom take an interest in my work.
I've also, between all the madness, decided to saddle myself up with another 'project' but this time on the fitness front. I will (with the caveat that all will go according to plan) compete in the UKBFF's Bodyfitness division hopefully coming September. Its been on the cards for a couple of years now but with the 2015 Great British Bake Off and all that it brought with it I was just (and remain so) too busy!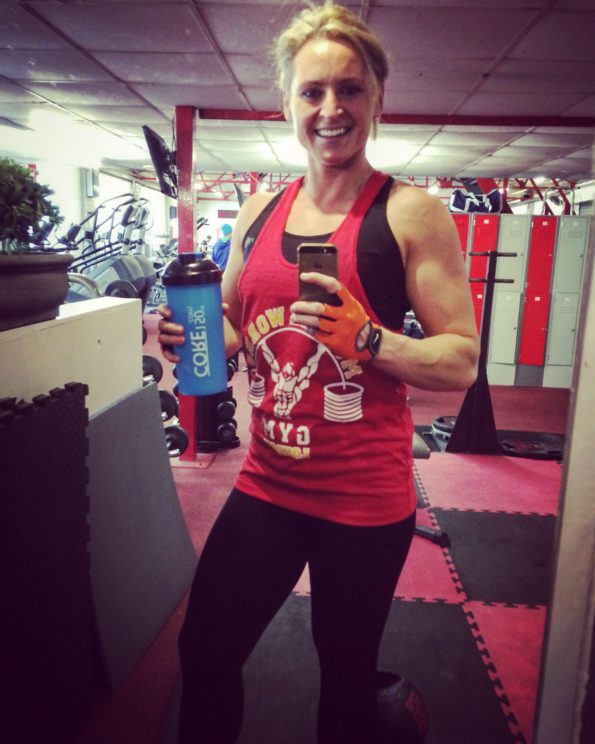 I do love the sport and would love to test myself as such. I would like to thank my sponsors on the fitness front, being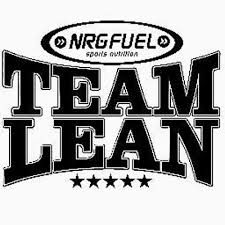 NRG Fuel Sports Nutrition & Core150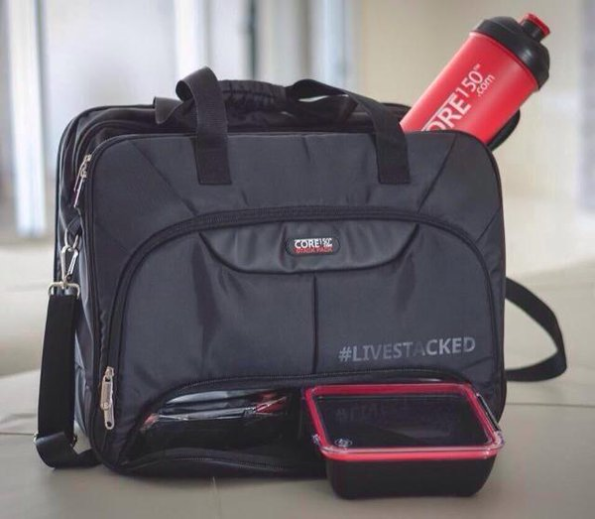 for their support in this journey, I hope that I can do you proud!
However, on the social side, like all busy ladies I will atleast be able to enjoy a nice holiday for a few days during the Summer with the family…that before the busy book launch schedule in Europe kicks off!
Thank you to everyone who follows me and whom believe in the UgneBakes magic!
x Ugne
Posted By Suey Hulme
Here's an update. . . .
By Tracey Connolly-Dougan

Well so far on my road to be British Athletic Champion again I've endured about
5 weeks of dieting and have about 5 to go! I always find the last 4 weeks I where
the magic starts to happen. Big changes occur, I get drier and harder and my focus
turns up by the day.

I've had my ups and downs. My moments of weakness. My usual week of negativity
where I seem to till myself I can't do this, im not good enough, I wont make it. This
came after a weekend of indulgence at my sisters wedding! But sure enough 3 days
later she the water retention has gone and I've trained like a demon my heads back
to game on

Im tend not to go by the scales too much in my prep because they don't seem to shift
to much in me. If I get too obsessed with them it affects my attitude in prep too much.

So at this half way point I'd say im feeling happy that everything is as it should be.
But I am never an athlete to settle at that. I never look in the mirror and feel at peace
with myself. Im a perfectionist, hence why I've done well in the sport of bodybuilding.
I always want more and will put the graft in until I get there.

My NRGfuel 100% whey is starting to come into play with my ridiculous sugar cravings!
Adding it to my low cal jelly or a tiny bit of 0% yoghurt helps me loads at night. I tend
to stay away from fake products like Walden's farms as I really don't trust what the
label says plus they taste like a chemical s@#t storm!! Yuk.

Come say hi at Bodypower on Sunday!

Tracey x
Posted By Richard Rollinson
ByTracey Connolly-Dougan
Last year NABBA decided to introduce a new female category called Miss Athletic
for competitors like myself who had out grown the toned category yet weren't
quite ready for the trained category. Since I had won quite a few titles in Miss
Toned and competed in it for 4 years, I 100% knew it was time to move up a level
and I won it! I became the first competitor to have ever won the brand new title
of Miss Athletic Great Britain! What a feeling, 9 months later i am still buzzing and
now the time has rolled round for me to fight to retain my title.

I am starting prep 15 weeks out, it should have been 16 but I got struck down with
awful flu. Considering I keep my body fat fairly low all year round, 16 weeks is not
really necessary for me to get 'cut' but when I am in prep mode I am so much more
consistent with everything and train harder, I always gain maximum muscle in this
phase so I like to start early.

So I'm 5 days into week one. And so far I'm happy! Its always easy at the start, good
calories are flowing, no hunger as I get used to actually eating more food and more
regular meals again, extra cardio starts off slow & steady and training is so intense
as you feel mega focused and even excited. hell I even enjoy food prep at the
beginning!! These feelings wont last, I know for a fact I will experience every
emotion possible on this little journey of mine to the British Finals in June and im
going to share it all with you. . . .x
Posted By Richard Rollinson
by Jason Goodale
Team Lean Athlete
Personal Trainer
Hi everyone this Article is about one the most talked about supplements on the market.
TTP Anabolic by NRGFUEL Sports Nutrition is a complete all-in-one protein supplement which is a staple
part of my diet. What I like about this product is its ability to be used both pre and post workout. It contains
50g of quality protein, essential for muscle growth and repair, plus 60g of carbohydrates to help fuel your
workout and replenish glycogen stores to aid recovery. During my competition prep this product is of great
importance post workout as it allows me to utilise the carbohydrates to fit in with my nutritional strategies.
If it's lean muscle, size, strength or recovery then this is the product. I personally found I was always increasing
my strength in the gym due to its Creatine matrix, and BCAA's.
Another added benefit is that it contains Zinc which is a great natural testosterone booster that will aid in
recovery by promoting sleep and ensuring you're having the best quality sleep for maximum gains.
I have loved this product since I first used it 3 years ago and it has been the best product by far I have ever
come across and would recommend to any person looking at really changing their body composition. Not
only does this product mix well it also tastes great with my personal favourites being Vanilla and Banana.
#strongerforlonger
Posted By Richard Rollinson
Day 2
So day 2 was an early start again, we had breakfast then went straight into a lecture about off-ice
fitness and exercises to help develop and improve skating ability and overall fitness in relation to
ice hockey. After the lecture we played a Finnish game called Kin Ball which involves 3 teams in
different colours and the aim is to hit the kin ball away from the other teams to score points. kin
Ball was then followed by a strength and conditioning session ran by an IIHF coach named Jiri
from Finland, where we focused on sprint training and explosive power starts to help is on the ice
in quick feet rushes. After lunch we got onto the ice for an hour long session to prepare for the
game in the evening, we focused on skating ability, skill and techniques to help improve our stride
and quickness on the ice. After practise we had a yoga session to loosen up all our tight muscles
and help with our flexibility, then in the evening we had our game against the Salo HT women's
team, with a final score of 7-1 to them to end the evening.
Day 3
Day 3 was our rest day from games so we started the morning with a core strength session of Balletone
followed by lunch a rest and then on-ice practise where we focused on our line work and break-outs.
Followed by a hand-football game to work on getting down low, edge work and team work. In the
afternoon we had a small lecture and team bonding session, that was then followed by another strength
and conditioning session which focuses on core strength and physique, we were taken into the gym in
Kisakallio where we completed a 6 station circuit in groups, following this was a rest and a Beach BBQ
in the evening with both the junior and senior team together for the first time all week since arriving.
Day 4
Day 4 was an early start again with a lecture first thing in the morning about IIHF camps and the development
of off-ice exercises to help enhance on-ice performance for women's hockey this was followed by a Pilate's
session then lunch and a rest. We were then on the ice for practice for another hard core session to prepare
for the game to play that evening as we focused on tome of the same element that we had previously in the
week to help improve he team as a whole. After cool down we went into another strength and conditioning
session where we did pure core work outs involving just our own body weight, in a circuit of activities taking
30 seconds with a 10 second rest it included the plank, plank with arm and leg lift, Spider-Man push-ups, side
plank to push-up, one sided v sit-ups and others. We then had a rest and dinner before heading to he rink to
prepare for our game against the Pelicans 2000 women's team, who were one of the top team in the Finnish
women's league. The game resulted in a 4-1 loss with the whole team exhausted and worn down by brute
strength of the opposition but with our heads up we shook hands and moved onwards and upwards.
Day 5
Day 5 and our final day in Finland, we were up early and straight into an intense street dance class with some
of the coaching staff, off-ice staff, therapists and our conditioning coach joining in, it set the teams moral at a
high for the day. Followed by another lecture where we discussed the future of women's hockey and the
development for the women's programme in general along with some results for our off-ice testing in comparison
to the top nations such as Canada, America and some IIHF High performance camp attendee's. Following lunch
and a short rest gap we had on-ice practise for the final time during the week, as we were playing the toughest
team of the week so far that night we had to make sure as a team we were all prepared. After practise we had
our final strength and conditioning session which focussed on skating simulations and stride extension, it was a
pure leg session which focussed on slow movements and perfecting technique. Once we had completed strength
and conditioning we had dinner but were told on our way that our game had been brought forward from 8pm
face-off to a 6:30 face-off. This then eliminated our rest time pre game and meant that after dinner we had to
head back to the rink to get ready for warm-up. We faced off against the team that night, they were strong and
quick but we put up a good fight and worked hard every shift throughout the game. The team we played that
night were the women's Lukko team, and Nottingham Panthers played the male team on the same day in
Nottingham as part of the CHL. As a team we fought hard losing 1-0 in the first period, winning the second
1-0 but conceding 4 other goals in the 3rd period. But as a team we played exceptionally, to say we had only
ever played as a team together 3 games beforehand we sure make the Finnish work hard for the goals they
scored. Even though losing all of our games as a team we grew and improved throughout the week even with
a hectic and tough schedule that pushed up to the max every day.
Throughout the week without NRGFuel's support and supplements it would have been so much tougher, I had
a Buzzin every day pre game and Hy-Dr8 all day through out training sessions with BCAA & Glutamine for
recovery after all on-ice practices and games. I can't thank you enough for the help to help me improve my
game and keeping up with the week with the right supplements for me.
We then packed up and flew home Saturday afternoon landing in Heathrow at 6:10pm a English time and
said our good-bye's to each other as a team.
Thanks for the support, buzzin sure did get me through the week!
Thanks!
Emma :)
Posted By Suey Hulme
Good luck to Emma Sanders and the Team GB Ladies Ice Hockey Team.
Here is the Schedule for Finland
Just an update from today. 18/08/14
So we were up at 8am for breakfast which was immediately followed by the fitness tests. Which included 10m and 20m sprints, vertical jump and standing long jump and then the
beloved Australian bleep test, i scored a 7 as my shoe lace untied for the 2nd time during it (i'm hopefully re-doing it wednesday!) then we had our lunch and got in the ice for a
1 hour session of skating and line drills, followed by zumba with a crazy finnish lady! (I was showing off my moves) then we had dinner and a rest before our first game if the camp
against the S Blues, we lost 5-1 but i second assisted the goal for us which is a bonus! And thats how eventful our day has been! The girls have been very jealous of my hy-dr8
and bcaa-glutamine ;) it's working a treat!!
Emma :)
Posted By Suey Hulme
Being healthy and active has always been a part of my life but seeing the fitness industry grow inspired me to take myself to the next level.

My journey began eleven months ago when I started researching the internet for clean healthy diets. I changed the way I ate in a big way, increased my cardio and watched as my body started to lose weight, I liked what I saw. I was then put in touch with, as I now refer to them, the 'fit fam' at NRGFUEL. They educated me on the benefits of supplementation and advised me on what products to take in order to help achieve my goals. I began by taking NRGFUEL's T.T.P all in one and within 2 weeks started to notice lean muscle gains. This inspired me to increase my supplementation so I began taking Thermofuel and Get Ripped pre workout, the energy these gave me was amazing! I replaced my usual breakfast cerials with NRGFUEL's OMG Breakfast protein shake. This is my personal favourite as i've never been a breakfast fan so this quick easy shake is perfect for me. Pre and post workout I use BCAA & Glutamine powder and finish my day with a bowl of Casein protein before bed.

My journey continues and i've now had a personalised diet and training program put together by personal trainer and NRGFUEL ambassador Jason Goodale. This year I hope to complete in my first bikini event and with the help of the team at NRGFUEL, aim to be the best shape of my life for 2014.

Hayley Smith xx
Posted By Steve Smith
DLNR Community Rehabilitation Company, Fit for Work Team
National Three Peaks Challenge
In Support of
'When you wish upon a star'
July 17th and 18th 2014

At 4am on Thursday 17th July alarms started ringing all over Nottinghamshire, awakening the intrepid group who would undertake the
toughest challenge of their lives. 5am saw the first of the group picked up on route to the Nottingham City AOT building for breakfast. At 6am fed,
watered and toileted the two minibuses loaded with hikers and all the provisions needed set off on their epic adventure. At 6:25 am the last of the
group were picked up at the rendezvous point in the north of the county. All present and correct we set off on our seven hours drive to Fort William.

The group arrived in the car park ready and rearing to go. In previous years waterproofs were the order of the day, but today sunscreen, sun hats
and sunglasses were needed, the group set off full of confidence. With no major incidents or complaints the group navigated the its way up to the
zigzags, pushed on up over the boulder field, trudged it's way over the snow and on to the top. The view of the Highland's was spectacular in the
late afternoon sunshine.

The group descended by different routes, most by the traditional zigzags but a small group by the scree field. Arriving back at the vans, with
only five hours on the clock. Time enough for the group to have a quick dip in the river Nevis to aid recovery, A TTP kindly donated by
NRG Fuel and off we set for the Lake District.
After a five hour twenty minute drive, a slightly sore, weary group arrived at the Wasdale car park ready to tackle the second peak,
Scafell Pike. The group all sporting head torches left the minibuses and set out in to the night. A small number of the group were
starting to feel the pace and began to suffer from the long day and lack of sleep. Injuries and fatigue started to take its toll; it soon became
apparent that a small number of the group would not be completing all three peaks. In the interest of safety it was decided three members
of the group would return to the minibuses and try to get some rest and nourishment. The rest of the group pressed on at a rapid pace. By the
time we were half way across the boulder field it was light enough to turn off the head torches. The group reached the top just in time to
see a spectacular sunrise.

Staying just long enough for the group photo on the top of the mountain, then straight back down for another dip in the freezing cold stream that
flows down the mountain and on to the bus in an impressive Three Hours and Thirty Minutes.

With Thirteen Hours and Fifty Minutes gone the group jumped in to the minibuses for the gruelling trek to North Wales.
Four Hours and Forty Minutes later the buses arrived at the 'Pen-y-Pass' car park, leaving the group a massive Five Hours and Thirty
Minutes to ascend the 'Pyg Track' Full of renewed vigour and with the end in sight the group again set off at a brisk pace. This time everyone
in the group were determined they would conquer the highest peak in Wales. The group began to spread out as some had greater energy
reserves than others, some naturally walked quicker than others. Everyone finally reaching the top in their own time, but everyone reached the top.

Photo's taken it was time for one last push and now we turned our attention to the time. Each person with a personal goal, set about getting off the
mountain as quickly and safely as possible. The fleet of foot were soon out of sight of the rest of the group, stopping the clock in a very
impressive Three Hours and Twenty Minutes, a full Two Hours and Twenty Minutes inside the Twenty Fours that is traditionally the target
to complete the challenge. Personal times vary, but a magnificent effort by all who took part. Off to Betws y Coed for a 'Fish and Chip Supper'
before heading back to Nottingham for long soak in the bath………………

The mountains climbed, Scotland, Ben Nevis 4,408 ft England, Scafell Pike 3,209 ft Wales, Snowdon 3,560 ft
In total the challenge involves 26 miles of walking and approximately 9,600 feet of ascent and decent. A total distances travelled from
start to finish is around 475 miles.

A massive thanks to Steve for all the hours of organisation he puts in to making these thing happen, also to his FFW staff, Leanne Evangelou
PSO from Worksop and PC Nige Paylor from Notts Police Force without your help we would not have had the manpower or resources to ensure
the group have the opportunity to experience such a challenge. A massive thanks to all who took part and helped in any way shape or form.
We would also like to thank 'NRG Fuels' who provided the group with energy drinks.
Also anyone who sponsored any of the group, all sponsorship will be going to the Fit for Work chosen charity, Nottingham based
'When you wish upon a star' Dream Making for Sick Children.
Posted By Patrick Drake
I first started playing Ice Hockey when i was 14, I got into it because my grandparents were both massive Panthers fans and had been for years. So one year (2009) they took me to the boxing day match Panthers Vs. Steelers and within the first period i had said to my nan 'I could do this' .The next week my parents had bought me skates and i've been playing ever since. I originally started playing for Nottingham as it was my local club I played for the U16's B Lynx team originally. Two years later I made the move to Sheffield to be able to play Premier League women's hockey which is the highest league in the country and I have been with Sheffield ever since.
My most memorable moments in hockey are when I was selected to fly to Tromso in Norway with the Great Britain U18's women's team to compete in the world championship tier 1 against 5 other nations and placed 5th. The following year I then competed in Dumfries for the GB team again in the world championship qualifiers where we placed 3rd and just missed promotion. Then in 2013 I was selected for the England senior women's ice hockey team and we competed in Finland against 4 Finnish elite women's teams and will be looking forward to competing again this coming August for the senior team.
Posted By Suzanne Hulme
Items 1 to 10 of 18 total